Mini golf is a fun family pastime and Smugglers Cove Adventure Golf is proud to offer more exciting ways for the whole family to play together. We love hearing about the incredible experiences from everyone who plays our courses.

See what others have to say about their swashbuckling good time at our Indian Shores course.
Smugglers Cove Reviews in Indian Shores, Florida
This was such a fun little detour on our trip. It felt a lot like an amusement park. I would absolutely recommend coming here. The staff was very friendly and helpful and it was a very enjoyable mini golf course. - Luke T.

Absolute BEST miniature golf course we have ever played in all our travels!!! Super cool layout and course. Perfectly maintained. Gator feeding was a super cool bonus. Highly highly recommended!! - Elisabeth M.

Excellent place to have family fun! The game took us around 1.5 hours (we're 5 people, two adults, three kids). Very interesting to play. You can also buy drinks and ice-cream there. We had a great time. Definitely will come back. - Eva V.

One of the best mini golf places I've been to. Really enjoyed the holes and there were some alligators in a pit on the property. Really great way to spend a couple of hours. Also, there was a fair amount of shade throughout for those looking to get out of the sun. - Eli B.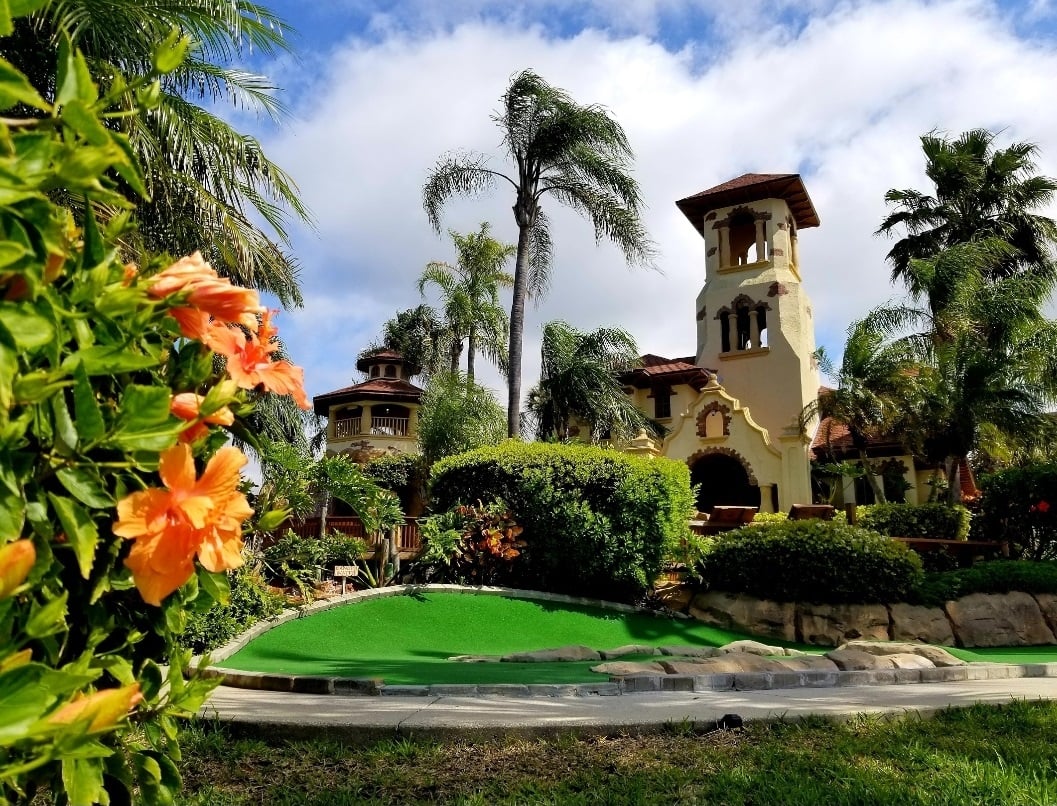 Fun mini golf course. Some of the holes were easy and some were difficult. The theming is very well done and the attention to detail is apparent. There are live baby alligators which you can feed. Staff was very nice. - Chris B.

Excellent course! Always well maintained and clean. The course is easy enough for children yet challenging enough for adults! We loved playing here often when we lived on the gulf. Locals receive a discount card, which is awesome! Fun gators to see if you are into that. - Lauren B.

Great pirate themed miniature golf place!! One of the coolest I've ever been to!! Definitely a good time!! Don't forget to feed the alligators!! Second round is discounted. - Sam B.
---
Come and experience a round of adventure golf during your next trip to Indian Shores, Florida or explore our other locations across Florida. If you have any questions about our courses for your next visit, feel free to contact us today.