Labor day is a perfect opportunity to enjoy some quality time with your family and experience a fun-filled and memorable holiday. There are plenty of fun activities for everyone to relax and reconnect with family and loved ones. Here are some of the top family-friendly activities you can enjoy this Labor Day weekend.


Related Blog: 7 Top-Rated Beaches In Florida Ideal For Family Vacation


Enjoy a Day at the Beach
There are many beautiful beaches on Florida's Gulf Coast from Clearwater Beach to Naples. The beach is the perfect place to enjoy gorgeous views of the ocean, soak up some Vitamin D, and create wonderful memories. Florida beaches offer everything from sunbathing, collecting seashells, snorkeling, paddle boarding, and more so there's something for everyone. There are even beaches where you can find shark teeth! No matter which beach you choose, you're sure to have fun this Labor Day.


Go for a Boat Ride
Boating is one of the most enjoyable things to do on Labor Day in Florida. Whether you like to fish, go snorkeling, or explore surrounding islands, boating makes for a perfect Labor Day activity. If you don't have a boat of your own, there are plenty of places where you can rent one for the day or any other water equipment you may need such as kayaks or jet skis.

If you are interested in seeing wildlife, taking a dolphin sunset cruise is a great option. You can listen to beachy music, learn about the area, and maybe even have a few dolphins swim near the boat all while enjoying a beautiful Florida sunset.


Have a Pool Party
If you're looking to cool off, a pool party is a great option. All you need for a great pool party is a pool, some snacks, and games!

You could purchase fun colorful pool floats, make themed snacks and drinks, or have plenty of games for the kids or adults, like pool basketball or a cannonball contest. You could even have your party at night and light tiki torches around the pool.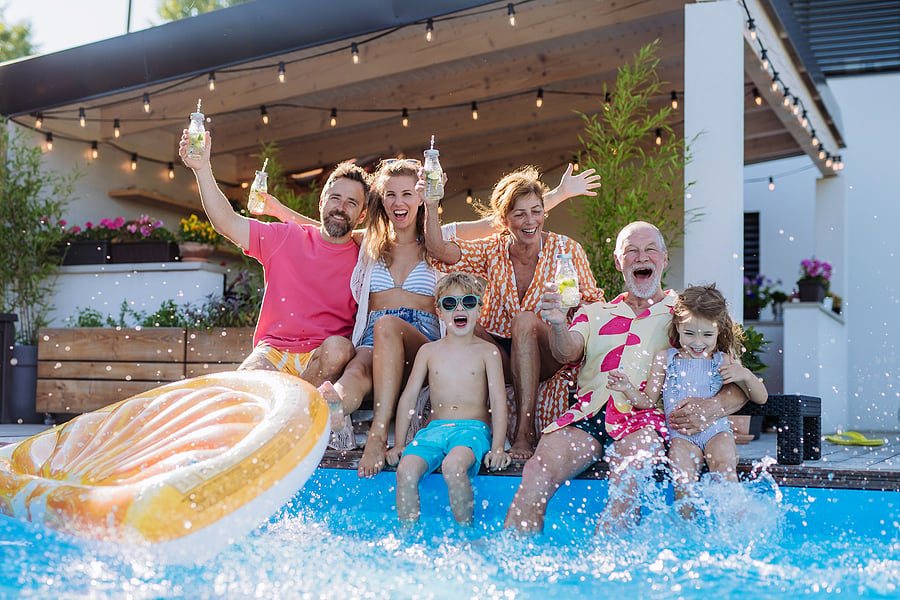 Have a Cookout
A cookout is another fun Labor Day weekend activity and can be a great way to end your day at the pool or the beach. You can have a simple get-together or make it a party with themed decor and games. Everyone could also prepare their favorite side dish to go with the burgers and hot dogs. No matter how you host your cookout it's the perfect opportunity to spend time with those you love most.


Family Competitions
Playing games as a family is the perfect way to bond together and make lots of memories. Try playing pickup football, going bowling, or even playing a round of mini golf! Each of these will require strategy and will help you move your body and stay active. If you're looking for a little bit of adventure, visit one of our five Smugglers Cove Adventure Golf locations for 18 holes of mini golf, where you'll venture through a pirate ship, caves, waterfalls, and even live alligators!
---
Smugglers Cove offers the best mini-golf courses across Florida, including Fort Myers, Indian Shores, Sarasota, Bradenton, and Madeira Beach. You can enjoy adventure golf, and afterward, watch and feed alligators. Visit us today to have an unforgettable experience, or contact us for more information.