When planning a vacation with kids, your ideal itinerary might include you relaxing as you watch your children engage in safe, exciting activities that might even help them learn new things. If you've been to Sarasota, Florida, you know it's a wonderful family getaway destination offering plenty of activities for parents and children.
Let's consider four exclusive spots where your kids can have fun and acquire long-lasting memories in Sarasota.


Related Blog: 5 Fun Things To Do In Sarasota, Florida


1. Mote Marine
Mote Marine Laboratory and Aquarium is located just a few minutes from Downtown Sarasota and offers interactive touch pools and innovative exhibits. You can find sea turtles, manatees, sharks, otters and unusual sea fossils as your kids learn about their future roles in preserving marine life.
Mote Marine is the perfect place to accommodate kids of all ages, with plenty of activities to partake in. Kids above 6 years old can engage in a Seashore Seafari or dip netting in the bay. Preschoolers can engage in the Shark Pups Program, while teens may engage in camps.


2. Ernest "Doc" and Eloise Werlin Park
Ernest "Doc" and Eloise Werlin Park is located at the John Ringling Causeway and is a brilliant spot for kids to enjoy a day on the water. Your kids can enjoy beautiful views of downtown Sarasota while catching fish off the seawall. A pier close to the park is also a perfect spot for angling, a characteristic Sarasota family activity. The park also has a great playground with plenty of shaded areas.


3. Hunting for Shark Teeth
Consider shark teeth hunting in Venice, Florida, for a family vacation planned to help you reconnect with nature. It's nicknamed the Shark Tooth Capital of the World as kids can expect to collect fossilized, prehistoric shark teeth. Shark tooth hunting presents children with a calm, relaxing sandy play environment near soft crashing waves.
Most importantly, tooth hunting can be an exciting game that the kids will love. If you're traveling with several children, they can compete against each other to see who can collect the most shark teeth. Then, the teeth they collect can be used for fun arts and crafts such as jewelry or artwork!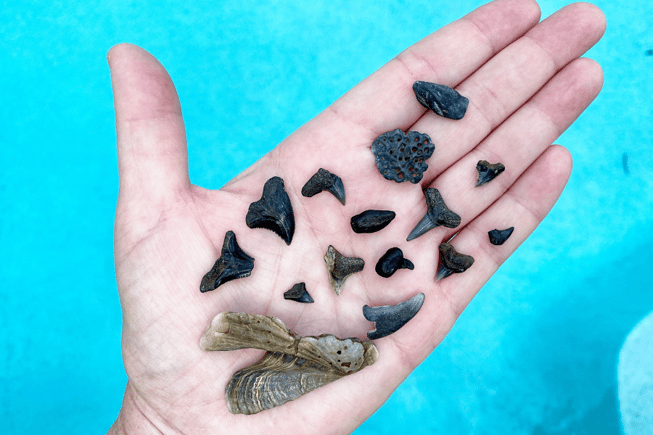 4. Smugglers Cove
Smugglers Cove Adventure Golf is a great outdoor activity for kids of all ages. There are 18 holes that take you through caves, waterfalls, and even a pirate ship! If you have any children in your group who like reptiles, you can take them to the alligator exhibit. You can also feed the alligators with cane fishing poles for a memory that will last a lifetime!
---
Sarasota, Florida is the ideal destination if you want your kids to relax or engage in indoor and outdoor activities. Visit us at Smugglers Cove for a great adventure with kids and to discover other hidden gems in Sarasota.