Are you looking to hit more hole in ones or stay under par during your next round of mini golf? Impress your friends and family by using these quick tips and tricks to become a better putter and an improved golfer!
Related Blog: 5 Mini Golf Games And Challenges That Will Make Your Next Round More Exciting


3 Mini Golf Tips and Tricks


1. How to Choose The Right Putter
The first tip we have comes up as soon as you arrive and it's time to pick out your putter. Most just eyeball one or maybe just pick the tallest possible, but there are actually a few things you should consider before choosing.
Pick the Right Height — To find the putter with the perfect height, you'll want to stand up straight and hold the putter alongside your leg. The right height for your putter is going to be one that goes from the bottom of your shoe to your waistline.


2. Analyze Each Hole
Before you take your first swing, take a gander at the hole. Notice the ridges, hills, bumps, curves, etc. that could affect your shot. Most holes have one or more main pathways you can take. Find the one you think will work best for you.
If you are playing on a course with many mechanized traps, such as windmills or tunnels, watch them closely for patterns.
Lastly, line up that shot, map it out with your mind, breathe, and swing away!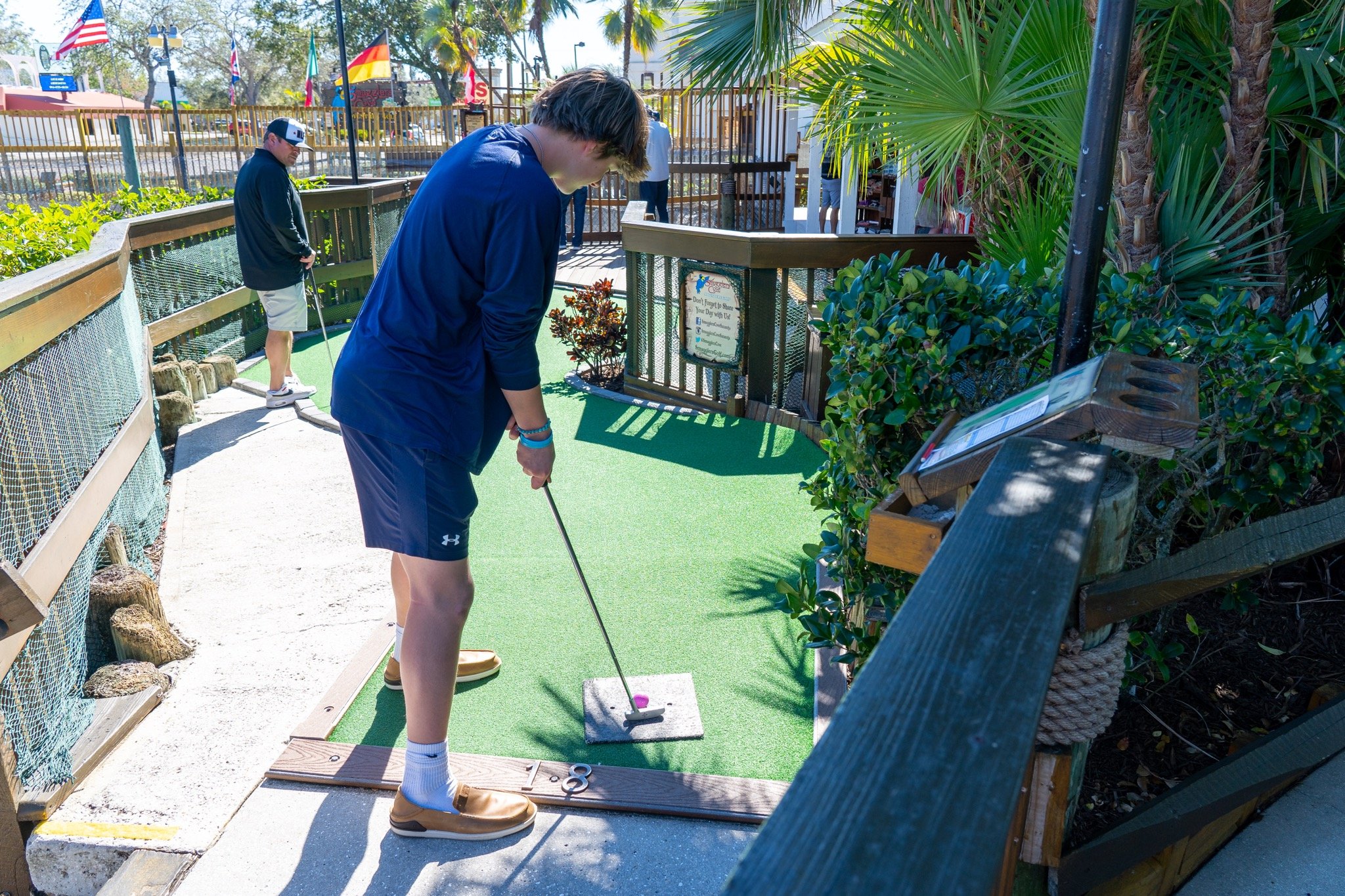 3. Look for a Different Angle
If you are approaching a hole that seems to have a large obstacle in the way, play a different angle around it! Look at the hole closely, if you notice any worn spots in the wall surrounding the hole aim for that spot cause chances are this is the key to getting around the obstacle!
---
Looking for your next mini golf adventure? Try Smugglers Cove! There's nowhere better to get in an adventure-filled round of mini golf, feed live alligators, and hang out with all your friends and family under the sun.
Find your nearest Smugglers Cove Adventure Golf location or contact us today with any questions.