Most people visit the Sunshine State in pursuit of adventures and quality time together. Although the beaches are typically the go-to option, there are plenty of other activities you could try out as well! If you want a break from the sand and surf, you can set off on an adventure befitting any pirate at one of our Smugglers Cove locations!
Here are the top four reasons mini golf is a perfect spring family outing for anyone visiting our beautiful state.


Spend Time in the Great Outdoors
There is an abundance of things to do in Fort Myers, Sarasota, Bradenton, Indian Shores, and Madeira Beach if you want to get into the great outdoors. Most family vacations end up at one of the many nearby beaches.
However, when you visit Florida in the spring, temperatures may change drastically from one day to the next. What do you do if you want to get outside, but Mother Nature nixes your beach-going attempts?
Mini golf can be enjoyable 365 days a year, regardless of cloudy weather, light rains, cool temperatures, or whatever else Florida's unpredictable weather throws at you.


No Devices Necessary for Fun
It's no secret that nowadays, we're all spending a lot of time on our devices. We're answering work emails, replying to text messages from friends and family, and trying to stay in touch on social media. But when it comes to spending quality time with family, we recommend ditching the devices so you can really be in the moment!
With mini golf, you and your family can go back to the good ol days of pencil and paper to keep track of scores and socialize with one another! After all, it's the point of a vacation to create memories and enjoy the company of your loved ones.


Relationship and Skill Building Combined
Mini golf is a game of strategy. How do you overcome the obstacles to get your ball in the hole as quickly as possible? Trying to figure out the mechanics of the game will likely lead to friendly competition, and surely, a great time!
For parents who are avid golfers, this is a wonderful opportunity to bond with the kids and get them involved in your hobby! You can teach them how to line up the ball, determine how hard to swing, and how to perfect their stance.
If none of the group has ever played mini golf, it can be a learning experience for everyone. Either way, the memories you create while playing will be ones that will last many years to come.
If some players are already skilled in mini golf, you may even add unique challenges to the match to keep things interesting.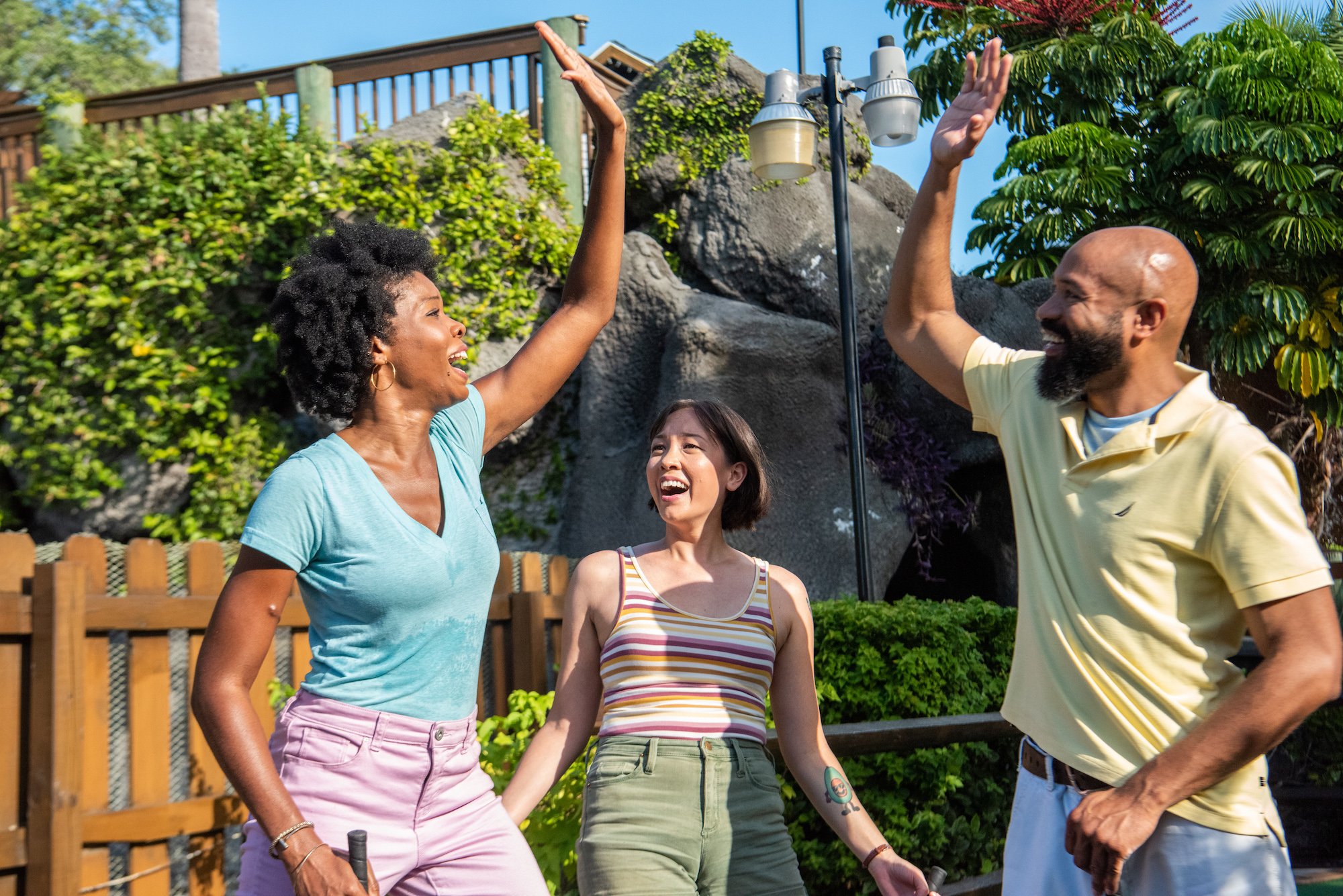 It Is Purely Affordable Family Fun!
There are many ways to entertain yourself around the Tampa area and Gulf Coast. However, family vacations and all things fun usually come at a cost. Whereas amusement parks may cost hundreds of dollars for a family of four, Smuggler's Cove can provide your family with a full day of fun activities for a fraction of that cost.
If you're looking for more ways to save, you can often find coupons available as well! This can make it even more affordable to explore our 18-hole mini-golf course!


Plan Your Vacation Today!
If you are unsure that your family will enjoy mini golf, rest assured that it is more than just a mini-golf course. Each of our five fun locations, all within a couple of hours of Tampa, Florida, is uniquely designed to provide a new experience no matter where your vacation takes you!
While visiting, you can also explore our pirate ships, caves, waterfalls, and more! If you're looking for even more excitement, you will even be able to feed our alligators!
When you are ready to make a few memories and discover for yourself why mini golf is a perfect spring family outing, simply contact us. We will do our part to make sure you enjoy all that Smuggler's Cove has to offer!